This post contains affiliate links. We are a participant in the Amazon Services LLC Associates Program, an affiliate advertising program designed to provide a means for us to earn fees by linking to Amazon.com and affiliated sites.
Father's Day is coming up and we have the ultimate list to cover your family history loving Dad or Grandpa or special someone.
DNA Kits
DNA Kits are a great way to find connections within your family, break down brick walls in your research and confirm paper records.
Ancestry has approximately 15 million people in their DNA database.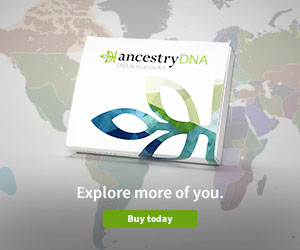 MyHeritage DNA tests now offer an option for a Heath Report plus an Ethnicity Estimate. Their health report includes 29 personalized health reports.
23andMe offers a health report and ethnicity estimate test or just a ethnicity test. Their health report features 150+ personalized reports.
FamilyTreeDNA offers a family finder test which is an autosomal test. They also offer a Y-DNA test which is just for males. It traces their paternal line only. Another great option is their mtDNA test which can trace just a maternal line.
Family History Essentials For Any Researcher
The Flip-Pal scanner is for photos, large and fragile documents, and cherished memorabilia that does not require a computer to operate. Battery powered and stores file on an SD card. This is great to take with you when researching at libraries and archives.
This is a fun shirt any genealogist would love. It says DEAR ANCESTORS, I MAY NOT HAVE FOUND YOU YET BUT IT'S A 3-DAY WEEKEND AND I HAVE PLENTY OF WINE.
Another great shirt Dad will love
An external hard drive is a great gift for Dad. They are wonderful for holding onto irreplaceable digital files, such as research, a copy of their family tree file and pictures.
This is a great gift your coffee/tea loving Dad!
Books
Genealogists love to learn new techniques and ways to improve their research. Here are the best books your can buy your Dad this Father's Day.
Citing your sources is an extremely important part of family history research. This book is the best reference to citing your work and easy to bring with you when you are on the go. This is a must have!
Research Like A Pro is a wonderful how-to guide. It walks you through the research process step by step. This would make a great gift for the beginner to the intermediate researcher.
This book is a great guide to understanding DNA and their results. It would make a great gift to give along with a DNA kit.
Basically this is the textbook to genealogy work and research. It is covers a wide range of topics and is written by many of the leading professionals within the genealogy community.
A true story of kidnapping, family secrets and a search for the Authors true self.
A Genealogy buffs unexpected DNA results and his search for answers.
A Subscription To Further Their Research
Researching family history can become costly with all the different research sites available. One great gift idea is a subscription to one of the following sites.
Ancestry provides access to billions of records, millions of family trees and samples of over 15 million people in their DNA database. The wealth of information found here is incredible.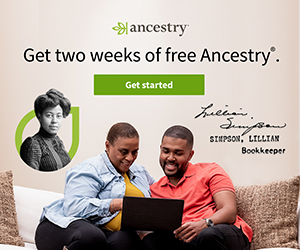 MyHeritage is another great leader in their record collection and the DNA database. Between their record set and family trees, they have a wealth of information.
Findmypast is a British-owned world leader in online genealogy. It has 18 million registered users across its family of online brands, which includes Findmypast, Genes Reunited, The British Newspaper Archive among others.
Fold3 provides military records, stories and other information to help you trace your ancestors military career.
Newspapers.com is the largest online newspaper archive consisting of 491 million+ pages of historical newspapers from 11,800+ newspapers from around the United States and beyond. Newspapers provide a unique view of the past and can help us understand and connect with the people and events.
GenealogyBank's 9,000+ historical newspapers include letters, speeches, opinion pieces, advertisements, hometown news, photographs, illustrations and more.
Happy Father's Day and please let us know if your Father/Grandfather or special person in your life enjoyed one of the gifts off our list.
Don't forget to sign up for our newsletter here.